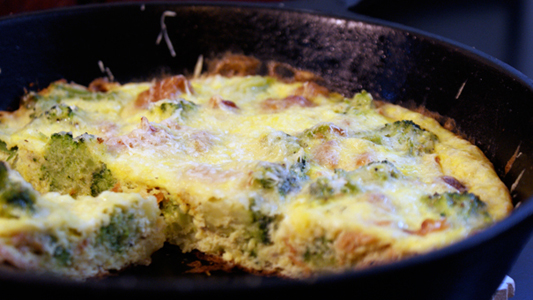 A small handful of wild or regular asparagus
a little water
4 eggs
oil
2 thick slices prosciutto, cut into pieces
To prepare the shoots of wild asparagus, gently bend the shoot and then
break it where it's hard, and unbending. This part is very woody, and
difficult to eat, but can be used to make asparagus stock. Cut the shoots
into about 3 - 5 cm pieces.
Warm the oil in a wide pan, and then add asparagus pieces to it. Cook on a
low heat, until softened. Add a little water. This will evaporate quickly,
and steam the asparagus slightly.
When the asparagus is al dente, add the prosciutto pieces to it, and cook
until the prosciutto is cooked, and it changes colour. Then add the eggs,
and cook, stirring, until the eggs have set.